Would you like to play road rash in real life?
Then welcome to Cochin. All you need to do is to have a ride through the Infopark road during the office hours. I am not exaggerating, just have a look at the video taken infront of Carnival Infopark, Kakkanad – The IT Hub of Cochin.

The section infront of Carnival infopark is the worst segment in this road. Its chaotic – you have a four lane road infront of you with vehicles going in all directions along with pedestrians crossing carelessly. A perfect example of unplanned roads in the city. The junction infront of Infopark Main gate and Smart City main gate is equally chaotic. But the real winner in this race to be the best chaotic junction is the one near Vyaparabhavan junction – right at the beginning of Infopark road.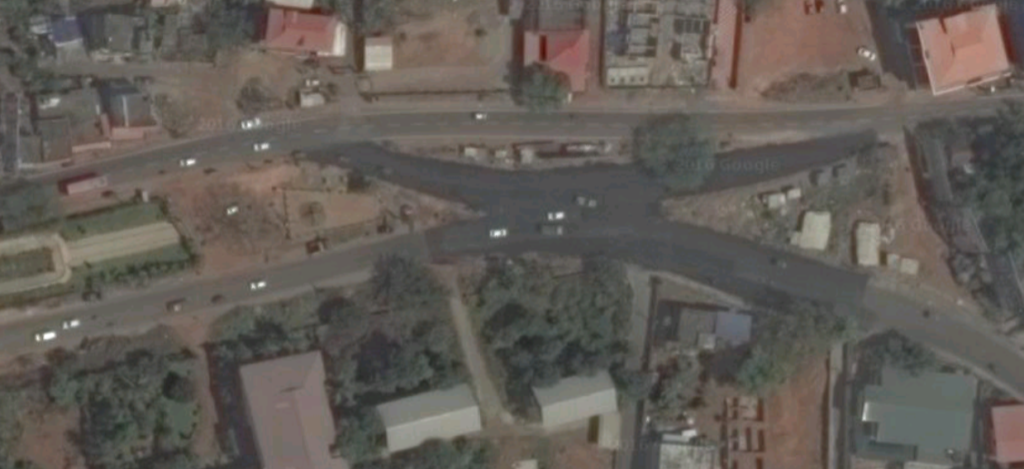 You will survive here only if you have the natural understanding between your fellow drivers on who will go first. An outlier would create a block or an accident for sure. I don't understand, why the authorities are not installing traffic signals here. They might be waiting for a gory accident to display a temporary show of responsibility. At peak hours there might be a home guard or two posted here, but I feel pity for them as they would be standing there confused.
I know anybody can go on complaining about the inactivity of authorities here. Let me bring to the table some suggestions to solve this problem.
Disclaimer:- I am not an expert on road planning and these are just suggestions from a random citizen. My readers, you can add your suggestions in the comment section below. Let's start a discussion.
Install Traffic signal at Vyaparabhavan junction and Infopark Main gate.
Carnival infopark junction is little more complicated and we cant just solve the problem by just installing a traffic signal.

Vehicles shouldnt be allowed to take a right turn infront of Carnival. The road should be blocked by extending the divider.
There should be a U turn just before Infopark main gate and vehicles coming from Kakkanad should take a U turn here to go inside Carnival Infopark.
Traffic signals should be installed at the carnival curve, for regulating traffic to Edachira and Infopark.
Vehicles coming out of Carnival infopark should take a left turn to reach the signal and take U-turn at the signal for going to Infopark / Karimugal.
I have tried to put this suggestion as an image below.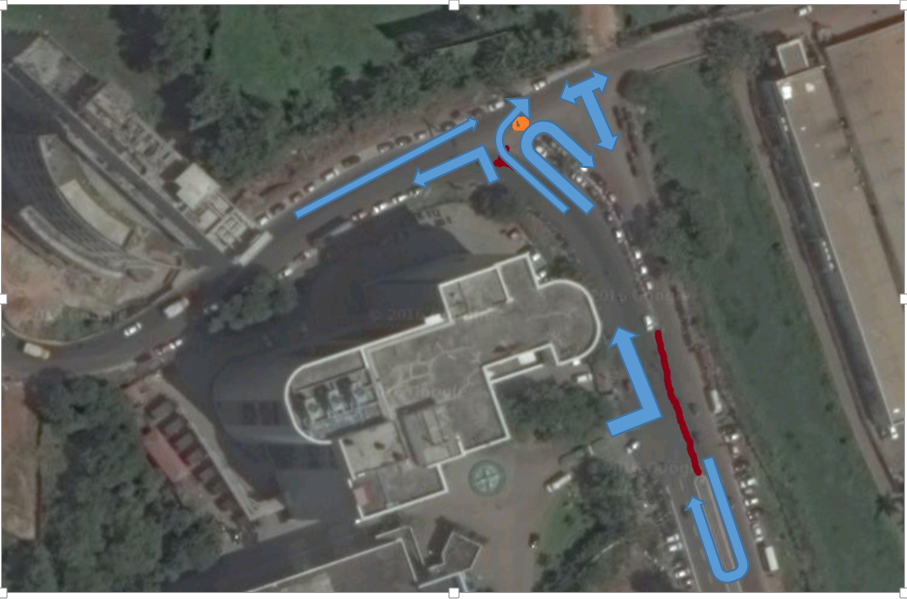 Even these changes wont solve all the problems in this road. An even bigger problem still exists – unavailability of Parking slots. An electric multilevel parking at the Wipro ground might solve the problem to a great extend. (Not an easy one)
The upcoming hotel complex (rumoured to be Taj Gateway) near the carnival curve would add on to the traffic and parking woe in this stretch.