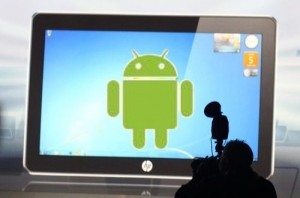 Until the launch of the iPhone, most of our casual mobile gaming were limited to games like "Snake" and "Bounce". Mostly played while waiting for the doctors appointment or while waiting for the next train. With the launch of the iOS and Android platforms, casual gaming has a new life with thousands of games available in your phone or tablet. These apps have amazing quality in terms of graphics and game play.
We can now choose from various genres of games like Puzzles, Racing, Arcade and so much more. Personally, I am a huge fan of card games. I started playing them from the days of Windows 3.1, then on windows XP and now-a-days, I play a lot of card games on my android tablet. Card games are fun because they do not need constant attention, which means I can watch tv or talk on the phone while playing.
Here are a few of my favorite card games for android tablets –
Solitaire – One of my favorite classic card games ever. I am delighted that its available on the android tablets as well. There are various related games available too such as the FreeCell, Spider Solitaire and the regular ones.
Real BlackJack – Complete with counting and basic strategy, this game is a fun and educational way to enhance your counting skills and use basic strategy.
Uno – This is one of the most popular card games amongst kids. A lot of interactivity with fun twists will keep you entertained for hours. Playing this game reminds me of my school summer breaks.
Texas Poker – A lot of my friends used to gather together back in the days to play some poker. But with everyone moving away into different cities and not having enough time, I recommend this app for those who are looking for buddies to play some online poker. At anytime, anywhere, you can now play with other online users of this app.
Other options to play casino based games include Bingo Live, Roulette Royale and many others. Fancy other games? visit the online Google Play store to get your kind of games. Do you have a favorite card game I have not covered in this list? Post them in the comments below.