Malayalam movie 'Ordinary' starring Kunchacko Boban, Biju Menon and Aan Augustine very well justify its name – a very 'Ordinary' movie. Cinematography is the best thing about this movie. A person watching this movie will definitely set plans for a trip to Gavi. The beauty of Gavi is presented in such an awesome manner. Predictable story line is the biggest drawback of the movie in my opinion.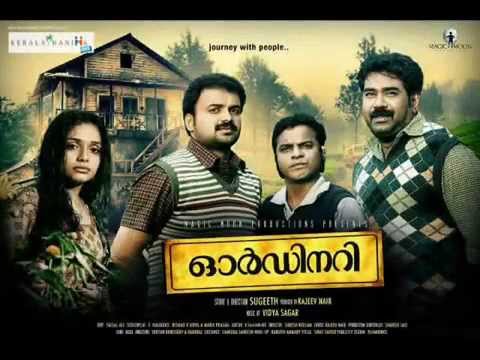 Ordinary tells the story of a  driver and conductor of a lone bus (KSRTC) to an interior village in Kerala and their close relation with the villagers. The movie portrays the pathetic situation of the state run Kerala Public Transport Corporation.Baburaj plays the role of a funny drunkard and proves his scope as a good comedian. I felt like most of the romantic scenes (so called romantic scenes) are cut and copy from old malayalam movies. Asif Ali plays a commendable role in the movie.
The movie has got three songs which again keep justice to the title – ordinary ones. Biju Menon's Trivandrum dialect in the movie dint click.
My rating : 4/10
Verdict : A very ordinary movie
theatre : Saritha Ernakulam