Dear diary…
I considered April as the worst month in my life. Not any more. April 2012 was legen…wait for it…daaary.
Google was the only one who tried April fool prank on me this time. The days followed was one of the best days in my life.I got three job offers from campus. (HCL as a project Management Trainee, E&Y as an Associate consultant and Qburst as Business analyst ). Had a trip to Chennai with friends, went to Bangalore with appa and amma for cousin's wedding. Had a great family gettogether there.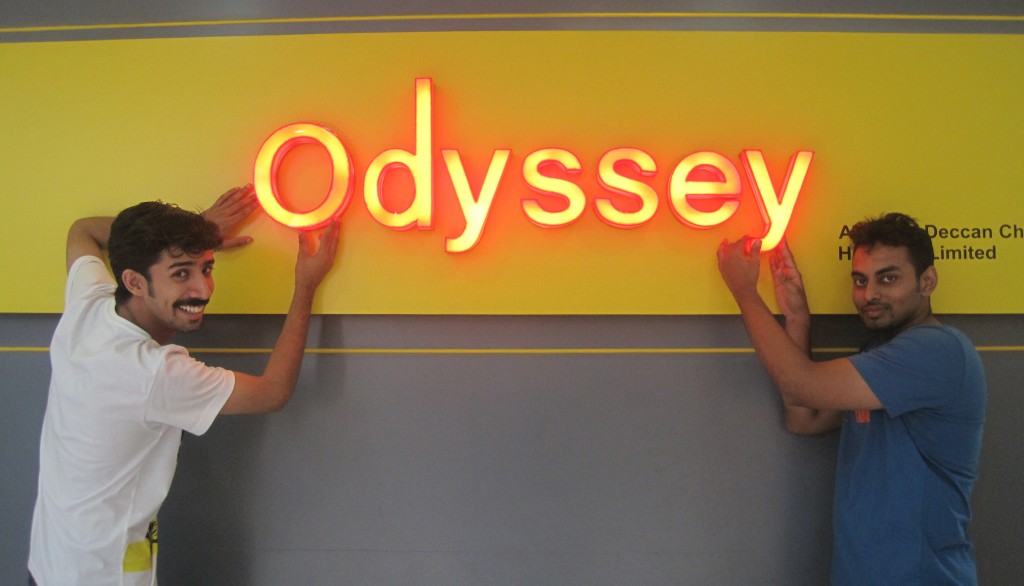 Arranged two sessions of Meet The Giants – industry leaders interaction at SMS with two energetic executives – Mr. Suresh Pillai, GM HR Malayala Manorama and Mr. Abraham Thariyan Executive Director South Indian Bank.
I had a tight schedule during the second half of April with assignments, final project report and presentations. And i made a presentation on Kuriyedathu Thathri & Social media at #bck12 held at Technopark Trivandrum.
The trip to Trivandrum for #bck12 was exciting. Barcampkerala12 was on 22nd April. Our internal exams scheduled to start from 23rd with me having two exams on 23rd. It was also the deadline for two assignment submissions. I completed my part of the project management assignment on financial projections for a business idea by 21st evening. Packed my bag and went to Ayruz HQ by 11pm. Worked on my #bck12 presentation for an hour and did catch the train to Trivandrum with Anand, manthru and Rahul 🙂 Attended a lively barcamp at Technopark, took my presentation and caught train back to cochin. Prepared for my internal exams in train. Completed another assignment on Transformation of softdrink industry in India in the last two decades on reaching hostel. It was a hell out of busy schedule and i enjoyed it.
I couldnt be at home for Easter as I was in Chennai. Went home on 28th evening, attended a very emotional sent off of our Vicar Rev. Thomas P George. I couldnt work that close with Achen and Kochamma as i was away from home during the three years of their service at our parish. Achu (my bro) is very close to them and he consider Achen as his spiritual Godfather.
And the month ended with an awesome farewell party from my juniors at SMS.
Overall April 2012 was legendaaaary.experienced God's grace on me and I expect the same will follow in the coming days also 🙂
By the way Going for Thrissur Pooram on May1st 🙂